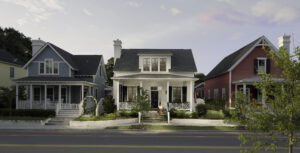 As an architect, I am often asked about my design philosophy and what drives me to do the work that I do. When I first started my career building low-cost housing with Habitat for Humanity in Africa, it made me realize that I wanted to spend my professional career providing architecture to people that don't normally hire architects. I wanted to design houses with character and charm where my own family would be proud to live.
In a lot of suburbs today, there are blocks of cookie-cutter design and blandly uniform houses. This is largely due to the fact that 98% of single-family houses in America are no longer designed by architects. The rise of architecture that is drawn to accommodate mass marketing and ease of production also means that the quality of design has suffered as a result. Part of the lasting charm of historic cities like Beaufort, Savannah and Charleston comes from the character and design found in older neighborhoods.
Meanwhile, the remaining 2% of modern architecture actually designed by architects often prioritizes bold and lofty designs that are out of place on a normal lot or neighborhood where most people live. In the past, it was more common for houses to be designed locally for local needs and tailored to fit within the local aesthetic which resulted in great neighborhoods that are still loved today.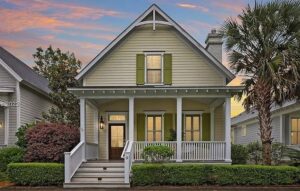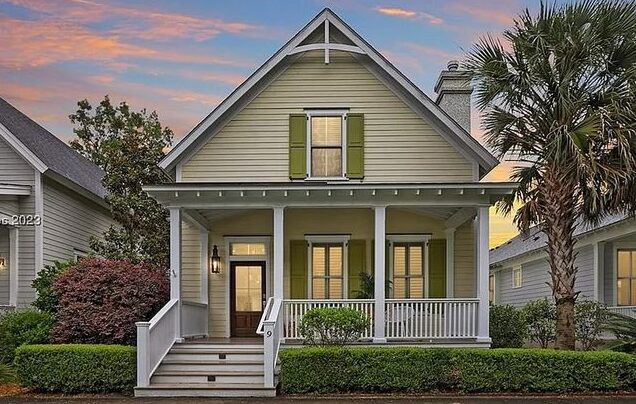 At Allison Ramsey, our design philosophy puts people first. We focus on the needs of the community and place a greater emphasis on working with our clients directly to create functional, livable, and beautiful homes.
Providing people with access to affordable, quality architecture is one reason we offer house plan books. We now have a collection of more than 3,000 floor plans on our website for our clients to choose from and tailor to their unique needs. Much like the old SEARS house catalogue or the Southern Living collection that still exists today (and features numerous Allison Ramsey plans), our house plans are created by architects and designers and are available for anyone to buy at an affordable rate.
We are proud that we have made this a core part of our design philosophy. Whether you go with an existing stock plan or work with us to customize or modify a floor plan, our ultimate goal is to create timeless designs that our clients are happy to call home.
Sincerely,
Bill Allison
#southern living #coastal living #porchlife #dreamhome #houseplans #allisonramsey #architecture #open floor plan #open design #good design #inspiration #homedesign