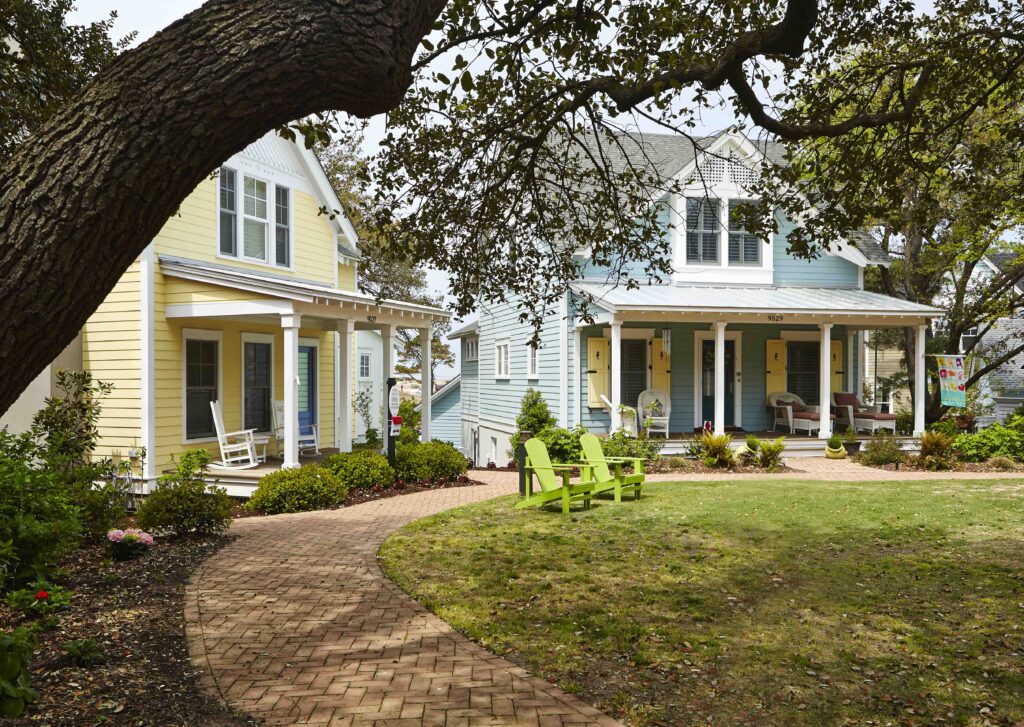 Traditional Neighborhood Design (TND) often incorporates architectural styles that have stood the test of time. By prioritizing classic, traditional designs, the communities we work in often have a timeless appeal that is not subject to the whims of current design trends. This can lead to greater longevity and sustainability of the neighborhood or development. While modern architectural design has its place, TND offers many benefits that are often overlooked.
One of the key benefits of TND that we utilize in our own approach is to prioritize walkability and accessibility. Rather than prioritizing the automobile and creating sprawling, disconnected communities, we want to create pedestrian- and family-friendly neighborhoods that encourage people to walk and bike. This type of design helps reduce traffic congestion and pollution and also promotes a healthier lifestyle for residents.
With these roots in traditional neighborhood design, our firm is dedicated to creating livable, functional spaces that carefully consider the needs and desires of the people who will actually use them. By designing neighborhoods with smaller blocks, narrower streets, and mixed-use buildings, we can help build a greater sense of community.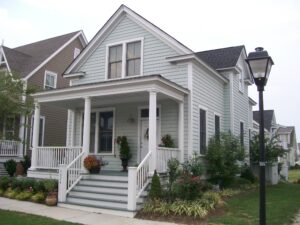 I believe that architecture is about creating spaces that enhance people's lives, and for me, good design starts with listening to the needs of the people who will use the space. This is an integral part of our design process. It's important to plan out how a house or building will be used, and to consider the needs and preferences of the people who will live there, work in, or otherwise use that space. Sustainability is also a key factor for us. As architects, we have a responsibility to design buildings that are environmentally responsible and reduce our impact on the planet. This includes everything from using sustainable materials and reducing energy consumption, to designing buildings that can be adapted or repurposed for multiple generations and multiple uses over time.
Whether it's a home, a workplace, or a community space, good design can enhance our experiences and bring us closer together. That's why I am passionate about the work that we do here, and I look forward to continuing to design houses that will stand the test of time and be appreciated for generations to come.
Sincerely,
Bill Allison
#traditional #neighborhooddesign #houseplans #good design #timeless architecture #houseplans #allisonramsey #open floor plan #inspiration #homedesign #sustainable