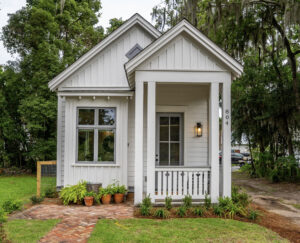 As we look to the horizon of 2024, a transformative trend is making waves in the property market: Build-to-Rent (BTR). This emergent paradigm is not just a fleeting trend but a significant shift in housing dynamics, presenting developers and builders with a lucrative opportunity to innovate in the way we create communities.
The Build-to-Rent Revolution
At its core, Build-to-Rent is about constructing properties explicitly designed for renting rather than selling. This approach is an answer to a shift in lifestyle choices, with a growing population of renters seeking the flexibility and minimalism that renting offers over homeownership. For developers and builders, this shift demands a rethinking of design, amenities, and community integration.
Types of Build-to-Rent Developments
BTR is a multifaceted concept, encompassing a diverse range of property types, each with a unique market appeal:
Single-Family Rentals: Once the domain of homeownership, single-family homes are now a hot commodity in the rental market. These properties attract small families and individuals looking for the privacy and space of a home with the commitment-free convenience of renting.
Townhouses: For urbanites and young professionals, townhouses represent the sweet spot between apartment living and a detached home. Offering multiple floors, these units often come with private entrances and small yards, appealing to those who desire a bit of the suburban feel without venturing too far from the city's pulse.
Small Apartment Buildings: These structures are rising stars in both urban and suburban settings, providing a sense of community while still maintaining a more intimate scale than their high-rise counterparts. Small apartment buildings can foster closer neighbor connections and often provide a more personalized living experience.
Mixed-Use Spaces: By combining residential units with commercial entities like shops, restaurants, and offices, mixed-use spaces speak to the desire for convenience and urban vibrancy. This blend allows for an ecosystem where residents can live, work, and play in proximity.
Apartments Over Retail Spaces: A specialized subset of mixed-use developments, these living spaces capitalize on the allure of city life. Located above retail spaces, they offer residents direct access to a variety of services and entertainment options, encapsulating the essence of modern, convenient living.
Market Considerations and Saturation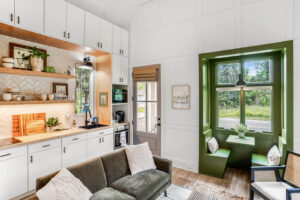 With BTR's popularity surging, developers are cognizant of potential market saturation. It's crucial to analyze local demand, project future growth, and differentiate the product. Smart growth strategies involve staying flexible and responding to market conditions with innovation and tailored offerings.
Luxury Within Reach
An intriguing aspect of BTR is the opportunity to integrate luxury features into more affordable rental options. Developers have the creative latitude to incorporate high-end amenities like smart home technology, concierge services, and upscale finishes. By doing so, BTR can offer renters a taste of luxury living without the burdens of a mortgage or down payment.
Cultivating Community and Connection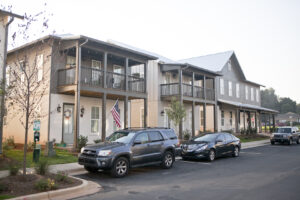 Perhaps the most significant advantage of BTR developments is the intentional creation of community. A well-designed BTR project is more than a collection of rental units; it's a place where residents can forge connections and enjoy a shared sense of identity. Community spaces, events, and shared amenities are not just perks but are central to the BTR philosophy.
Build-To-Rent Now Before Its Too Late
As 2024 approaches, the Build-to-Rent sector is poised to reshape the landscape of residential development. For developers and builders, this trend represents a frontier of opportunity—to construct not just buildings, but communities, not just living spaces, but lifestyles. The challenge will be in crafting environments that align with the changing preferences of renters, offering flexibility, convenience, and a touch of luxury. The developers who succeed will be those who recognize that BTR is more than a business model; it's a blueprint for the future of living.
However, saturation is a real concern, and that's why the time is now to seize these opportunities. At Allison Ramsey, we work with developers and builders to help them stay on the cutting edge of these trends and to be able to enter into markets like Build-To-Rent.
Reach out today to see how we can work together to make your next venture a reality.