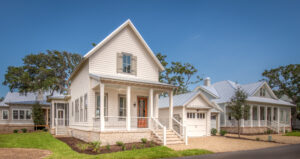 As you approach the serene shores of retirement, the idea of downsizing from your current home—the one filled with decades of memories—may feel like you're about to embark on a daunting voyage. But imagine this transition as an art form, where each brushstroke is a deliberate, loving decision to create a simpler yet more refined way of living. This is where the beauty of downsizing begins—not with a farewell to the life you've known, but with a warm embrace of the future you're about to craft.
We understand that moving to a smaller home doesn't mean stepping back; it means stepping into a tailored space that's just right for your next adventure. It's about swapping square footage for streamlined living, clutter for clarity, and excess for excellence. You're not just choosing a new house; you're curating your sanctuary for the years to come—a perfect forever home where quality trumps quantity, and every inch is a testament to thoughtful design.
Whether it's a sunlit reading nook for quiet afternoons or a welcoming open-plan living area for family holidays, your aspirations set the blueprint. Let's discover how the art of downsizing can enrich your life, ensuring that every corner of your new home resonates with the joy and comfort that family, friends, and you truly deserve.
Elegance in Simplicity
A larger home has its chapters filled with laughter, milestones, and the busy footsteps of a life well-lived. But as you pivot towards a new chapter, a smaller, more manageable space can open the doors to a life of less upkeep and more enjoyment. In this transition, we see not the reduction of space, but the refinement of it. Quality, craftsmanship, and the essence of a home become the keystones of your next abode.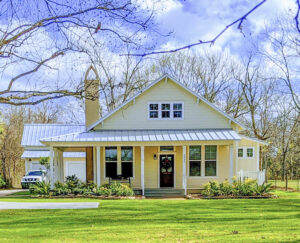 A Home That Grows With You
The forever home you seek isn't just a shelter but a living, breathing space that anticipates family gatherings, celebrates friendships, and cherishes quiet moments of reflection. It's a home that fits like a well-tailored garment, designed not just for the daily rhythms but for the pulse of life that dances through it when the children and grandchildren come to visit.
Guiding You Home
At Allison Ramsey Architects, we understand that the journey to finding the right house plan for your forever home can seem labyrinthine. But that's where we come in. We are your partners in this journey, guiding you with an expert yet friendly hand, helping you navigate through your wishes, needs, and dreams to find a home that feels like it was always meant to be yours.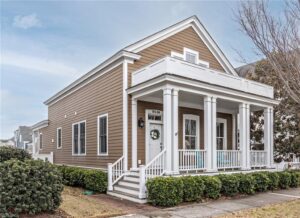 Harmony of Dreams and Reality
We know that dreams have no boundaries, but the pragmatics of life often do. Balancing your desires with your budget is an art form in itself, one that we've mastered through years of client-centered design. We help you explore where luxury can be woven in without extravagance and how intelligent design can make a space feel expansive, no matter its footprint.
The Blueprint of Tomorrow
Imagine a home that's a mosaic of every smart decision made along the way—a place that serves not just as a testament to a life well-lived but as a canvas for the life that's yet to unfold. This is what downsizing is all about: creating a space where every square inch is infused with intention, a home that respects the past and anticipates the future.

Forward with Confidence
Choosing to downsize is choosing to move forward with confidence. It's about crafting a place where memories can be curated, where every room whispers stories of the past and sings songs of what's to come. With Allison Ramsey Architects, there's no second-guessing, just a clear path to a home that's as perfect and unique as your own story.
As you embark on this journey of transition, let the art of downsizing be a celebration of life's next great adventure. Let it be your bridge to a home that's not just smaller in scale but richer in every other way. Welcome to the art of living well in your forever home.