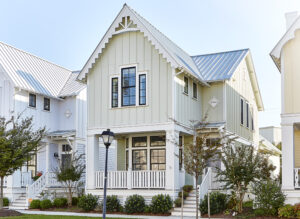 In the process of designing your new home there comes a time to select a builder. They will physically construct this dream of yours. Thus far, everything has been conceptualized, planned, and fine-tuned on paper or in the computer. You can read about the process in the three-part blog article called "The Process." Now it is time to get your new home built!
In our process the builder is involved as early as possible. Sometimes the builder introduces Allison Ramsey Architects to his new clients, or the builder is our client. No matter how your new design process started we now want to be sure you select the right builder for YOU if you are not already comfortable with one.
I just want the cheapest…
Many clients will begin this process of selecting a builder with some preconceived notions. "I will pick the cheapest". "I want the highest quality". "I want the fastest so I can be complete for the holidays", etc. I will often slow this down a bit with some simple advice. "I know price and time and quality are important issues but the most important thing you should be looking for is who are you the most comfortable talking with? Who does what they promise their clients? who makes time for you? And who aligns most with what you need?" The financial part of the equation is always important, but I caution my clients to think about the big picture with such a large investment. Which builder will answer your call on a Saturday afternoon while they're out on the boat?  The relationship with your builder is at least a year of preconstruction, permitting, building and punch lists. You also want to have a great relationship moving onward after the build is completed because no one knows your built house as well as they do.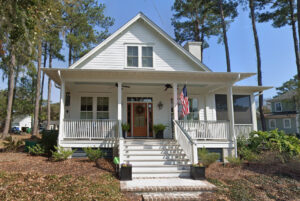 So, what's the process?
Here are the general steps we try to follow to help you find your builder.
We will work through schematic designs with you, and once we've reached a good set of Schematic drawings, we push to show the design to a variety of builders. Generally, I suggest three. I give thought to your needs when choosing which builder best fits your house project as well as your personality. You, as the client, may also have some contacts you have heard about from friends or neighbors. I understand that at this point the builders cannot give you a real "nuts and bolts" price, but they can get you a "ballpark" idea of cost.
This introduction is an easy way for you as the future homeowner to begin talking and meeting with the builders. This starts the process of figuring out their comfort factor as well as understanding their approach and process. We also want their input on the design. We are not too proud to listen to other professionals.
Once these introductions and discussions have begun and we get general ideas of cost, we will talk through any budget concerns and discuss if adjustments are needed. Sometimes we need to reduce the scope and sometimes we can add the pool!
Once we are confident about the build prices and your goals, we will move to produce a construction drawing set. This will again be shared with the builders to move to a more accurate price. This is, however, a large amount of time and effort for the builders. If we recommend them, I am confident they are busy. We need to be considerate of this and only continue talking to the builders we are seriously considering for your project.
At this point you as the future homeowner should have some real idea of which builder is right for you. By now you have had time to realize some important things about their company, their approach, and their capabilities. I typically want to be sure on your choice of builder if possible, before we finish our drawings so that the builder can have input on construction detailing, materials, and even which structural engineer or landscape designer you engage with moving forward.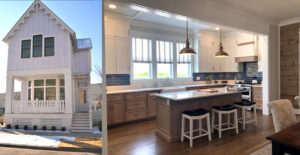 Again, the financial aspects are important, we get it. We are not "ivory tower" architects who live in a world divorced from financial concerns. There may need to some be deliberation on how much more you might spend on a builder vs. who you feel the best about handling the construction of your new home.
As usual, this is all a bit of opinion. We at Allison Ramsey Architects are often of a different mindset than many of our peers and competitors. Each architect and project manager in our firm may add or subtract their own nuances, learned from experiences to the process. In the end, the best-case scenario for all involved is that you, the homeowner is happy with the overall process and end result of construction. We want you to be happy with the build and the builder. Let's get your project to feel and perform as intended, be solid value of time and money, and maybe even have a new group of friends after the process is complete.
Your input, ideas and additional topics are always welcome, it does not hurt my feelings if you have feedback. I love to hear. It makes me a better designer and a better architect. Maybe even a better person!
Thanks for reading.
Bill Harris
Architect – Principal, Allison Ramsey Architects, Inc.
[email protected]