OK, I will admit it. I will expose myself. I love to watch home fix-it shows! I watch all sorts. It all started for me with This Old House and Bob Vila. The professional folks, the novice house flippers, the competition shows, the realtor shows, all of them. Property Brothers, Love it or List it, House Hunters, and even Zombie Home Flippers! It is a guilty pleasure. I enjoyed waiting for my kids at the orthodontist office waiting room because they were always playing Home Town down in Laurel, Mississippi.
These shows are enjoyable, sometimes motivational, and slightly educational, but I know they are not real. I have seen and experienced "how the sausage gets made." It is not always as illustrated. Allison Ramsey Architects has learned the hard way. We have been lucky enough to take part in a couple of these shows. It may be good exposure, but you may also be portrayed negatively even if all went smoothly in reality. Sorry to be a negative Nelly. Occurrences are filmed out of order, issues are fabricated, numbers are exaggerated, and sometimes people are at their worst.
It is entertainment.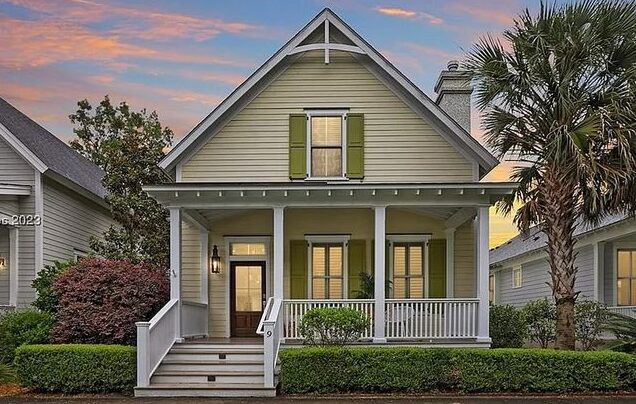 Why does this matter to an architect? Or to a future homeowner?
This industry, the design and construction industry, now must live up to (and sometimes must fight) the content that the shows, the internet, and now Artificial Intelligence are promoting. I have not seen many shows that talk about the design process, design costs, or the professional team involved before "demo day." I have not seen any design costs included in the big "Profit and Loss" tally reveal. There are definitely no realistic schedules or overall project times portrayed. A 4,000 square foot renovation designed and estimated and contracted with a single walk through is not a real thing. Many clients do envision this magical process and costs in their minds as they come for an initial meeting.
This industry, the design and construction industry, now must live up to (and sometimes must fight) the content that the shows, the internet, and now Artificial Intelligence are promoting.
Haters gonna hate.
I now have gray hair – another confession – but I am no hater of technology or afraid of my industry changing and leaving me behind. Technology and creating better systems have always been embraced at Allison Ramsey Architects. If our process improves, my work gets better, and our clients are happier. The change is good.
The expectations promoted on TV and on the internet are something that makes our jobs at Allison Ramsey Architects a bit tougher though. We have learned and adapted to this. We always try to explain and set expectations early on with our clients. If a 24-hour home renovation is wanted, we may be able to help but need to know that immediately. If it's not possible, we need to let the client know. This is not always a fun thing, but it is extremely important to set proper expectations on the house design process.


The web too?
Our work is largely dependent on the internet: our allisonramseyarchitect.com website, any and all kinds of daily office activities using the web. New potential clients see our homes in online publications like Southern Living, Coastal Living, Garden and Gun, etc. Clients share Pinterest boards, Houzz galleries, even Facebook and Instagram posts regularly. These help us quickly understand what they like, want, and desire. This is a huge help, but there is one downfall we need to be careful of. When discussing someone's 1,500 square foot cottage, often they share their mudroom images they have fallen in love with it is a big help. When it becomes evident that the pictures are all from much larger homes or with finishes way beyond the budget, we need to realize the conflict and be frank about the realities. Again, it is part of our job as Architects. If we share this and the client still wants an 800 square foot mudroom in their 1,500 square foot cottage, great. Let's draw it!
To sum up, I will continue watching. I am hooked. I will continue to absorb hundreds of Houzz.com pictures every chance I get. I just know I need to be careful about what is real and to be sure my clients understand as well. I wanted to share about this topic though as it is a daily issue I bump into and navigate through. Like most things in life there are pros and cons and I am no hater!
Your input, ideas and additional topics are always welcome, it does not hurt my feelings if you have feedback. I love to hear. It makes me a better designer and a better Architect. Maybe even a better person!
Thanks for reading.
Bill Harris
Allison Ramsey Architects, Inc.