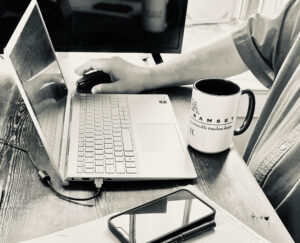 After 20 something years of working in the world of Architecture and wondering what the next 20 years will bring, an architect realizes that he/she may just have some experience and knowledge to share. I have loved and still do love designing for people, all sorts of people. Young, old, homeowners, builders, and developers have come looking for a guide to getting what they desire.
I have created designs for houses, garages, sheds, as well as neighborhoods, stores, multifamily buildings, and all sorts of structures, even a couple of kids' playhouses. The one constant is always the same – the client. Always different needs, different situations, and different motivations, but always through the filter of their different likes and dislikes. Design is personal. Home design is super personal. A good designer should enjoy and thrive on those personal needs.
So… why write?
I am no novel writer, I am no poet, I count on my laptop to correct my spelling and grammar (hopefully) as I type slowly with my big fingers. Writing gives me the time to think as my hands slow me down. I know houses like instinct, but I am sure if I tried diagramming a sentence – if that is still a thing – it would be a disaster. My personal motto has always been "get to work." Creating plans and doing work for clients has always been the focus for me. Making time to write is a sort of "slacking off" in my mind, it's a treat. The Allison Ramsey Architects website folks tell me a "blog" is good for web activity.
Younger folks in our office tell me I should just do a "podcast" rather than write. And then I hear it's all about video! I have no real idea where this may lead. Maybe an HGTV show! Who knows! There are just so many venues for sharing knowledge and experiences that it's hard to know what's going to fit this narrative. But one thing is for sure, no one has asked me, "what do I know?" Which was reassuring. So, I'm going to start here, with words on a page. It brings me a sort of comfort and seems to be good way to start my writing journey, a jumping off point.
I am, however, motivated by creating, inspiring others, by teaching, by mentoring, and by advising those looking to grow or to do something new.

Can you get to it already…
Here is the reason I have decided to write. As I get a little older, I have realized that I am not truly motivated by money, fame or even by public appreciation. I am, however, motivated by creating, inspiring others, by teaching, by mentoring, and by advising those looking to grow or to do something new. Most times this is in the world of architecture and home design. I feel that a series of articles (I am calling them articles) will help guide people, professional and civilian, through the designing process, or working with a designer to create their new home. Some articles will be geared towards the typical homeowner, but also hopefully enlightening to those beginning their career in design. I want to inspire, teach, share, and sometimes even rant. Vague enough for you? In the grand scheme, I would like to cover topics that are interesting to me, and hopefully to you too, so let's see where this goes!
What's next?
I have a short list of article topics I have been adding to on my phone. Yes, my daughters showed me how to do this. Ideas hit me at all types of times: at the office, when I'm camping, at the kids' soccer games, Harry Potter movies, and even in the shower. The goal is to write, but the plan (just as important) is to adhere to a scheduled time away from my phone, desk, email, and office each week and focus on an article for a couple hours. As typical for an architect, I will not commit to every week, as "life happens," but that is the plan. The topics will jump around as to what I am moved to tackle that week. A few on my list so far:
The perfect plan
Do I need a house for my car?
What every client should know…
Reasons you frustrate your architect.
What's an ADU?
Managing expectations
Current trends and styles
What to know before hiring an architect
Thanks for reading! I'm excited by this new adventure and want you to be a part of it. Your input, ideas and additional topics are always welcome.
Bill Harris
Allison Ramsey Architects, Inc.
[email protected]