Nestled along the pristine shores of Florida's iconic 30-A, the Watersound community is a testament to the harmonious blend of luxury, elegance, and coastal charm. Crafted by our team along with the direction of the St. Joe Company, this exclusive model home package offers a captivating glimpse into a serene coastal lifestyle inspired by the timeless beauty of Northeastern coastal communities.
the Watersound model home collection was a collection of six meticulously designed model homes, each showcasing alternate elevations and a diverse range of square footage to cater to various tastes and lifestyles. This shingle-styled community seamlessly integrates with its surroundings, offering a picture-perfect representation of coastal living in the heart of Florida.
Our team of architects and designers has drawn inspiration from the classic coastal architectural styles of the Northeast, skillfully crafting homes that exude charm, sophistication, and warmth. Shingle siding, crisp white trims, and welcoming porches define the exteriors of these homes, invoking a sense of nostalgia for the seaside escapes of yesteryears.
Every Watersound home is thoughtfully appointed with high-end finishes, elegant fixtures, and a soothing coastal color palette that complements the stunning natural surroundings. From the hardwood floors to the granite countertops, attention to detail is evident throughout.
Residents of Watersound will enjoy access to a wealth of amenities, including private beach access, lush landscaped parks, a clubhouse, and a community pool, all designed to enhance the coastal living experience.
Watersound by the St. Joe Company represents the pinnacle of coastal architecture, luxury, and lifestyle. This model home package showcases the artful fusion of timeless design and modern comforts, inviting you to experience the essence of Northeastern coastal communities in the heart of Florida. Whether you seek a cozy escape or a grand retreat, the Watersound model home package will capture your heart and soul.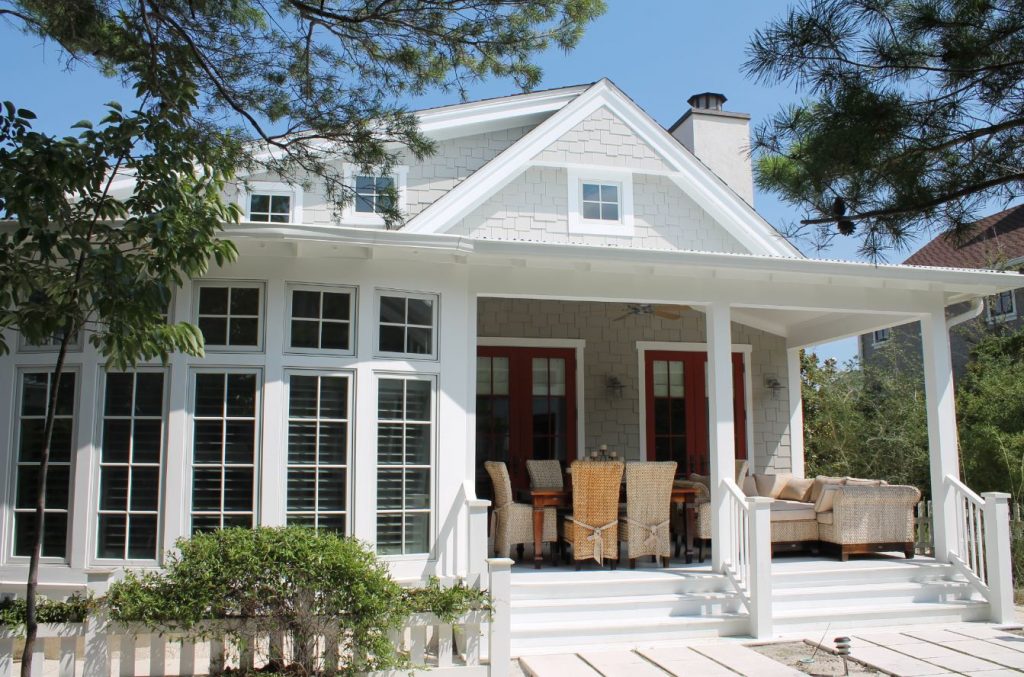 Interested in working with Allison Ramsey Architects?
Give us a good old fashioned phone call at
or fill out the form and we'll get back to you quickly!