This infill development in West Columbia includes 34 single-family dwellings and 1 mixed-Use building. A .15 acre neighborhood-scaled park is proposed for the use of the development and surrounding public.
The park will be built by the developer with the intent to be dedicated to the city so that it can be maintained into the future for public use. Plans include architectural and landscape control with an HOA to manage common assets including the private streets, with continued maintenance on the landscaping and appearance of the neighborhood. Allison Ramsey Architects designed custom home plans, site design, and guidelines for the development, including lot matrices and diagrams, phased development, and use-overlay diagrams.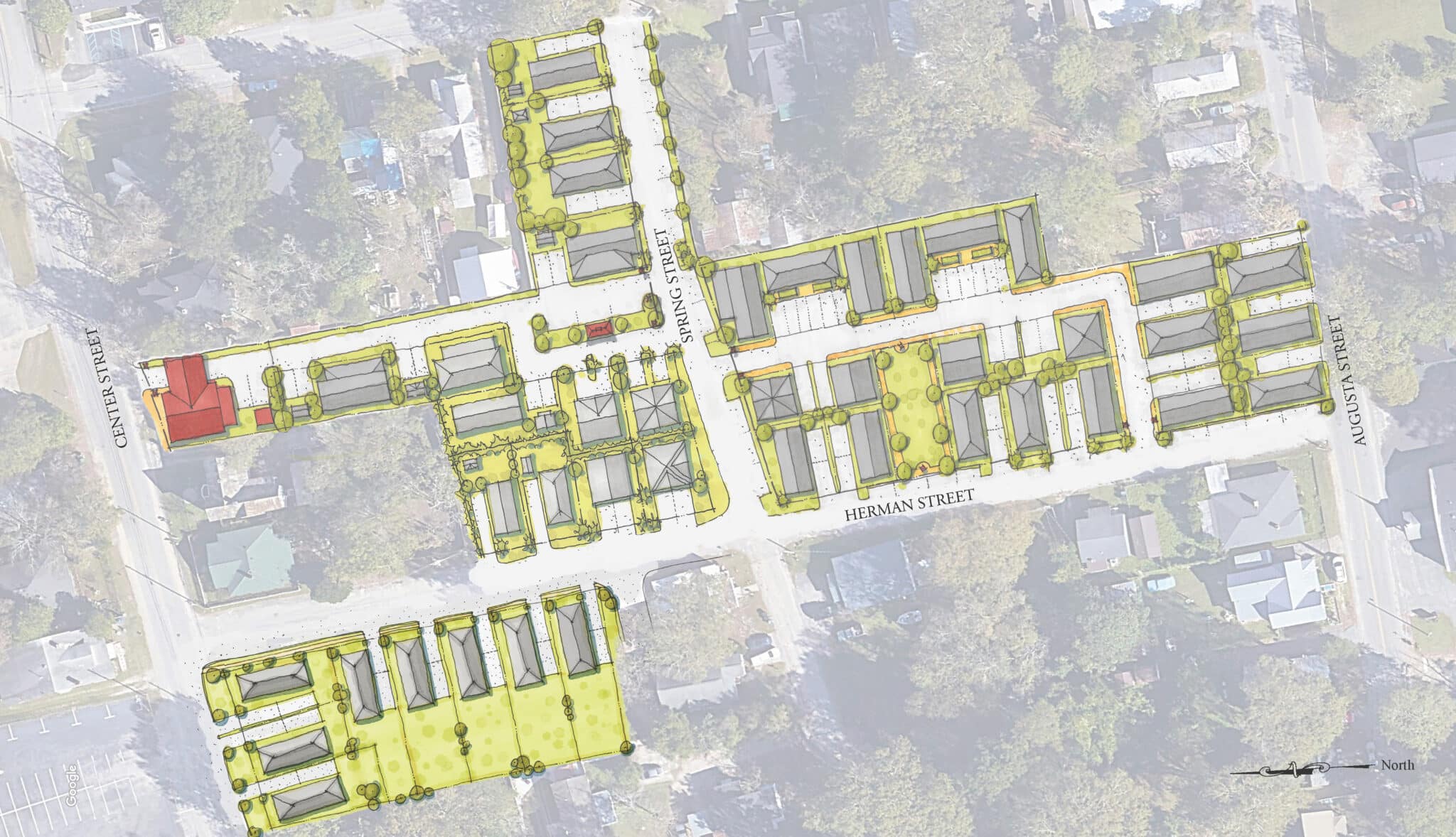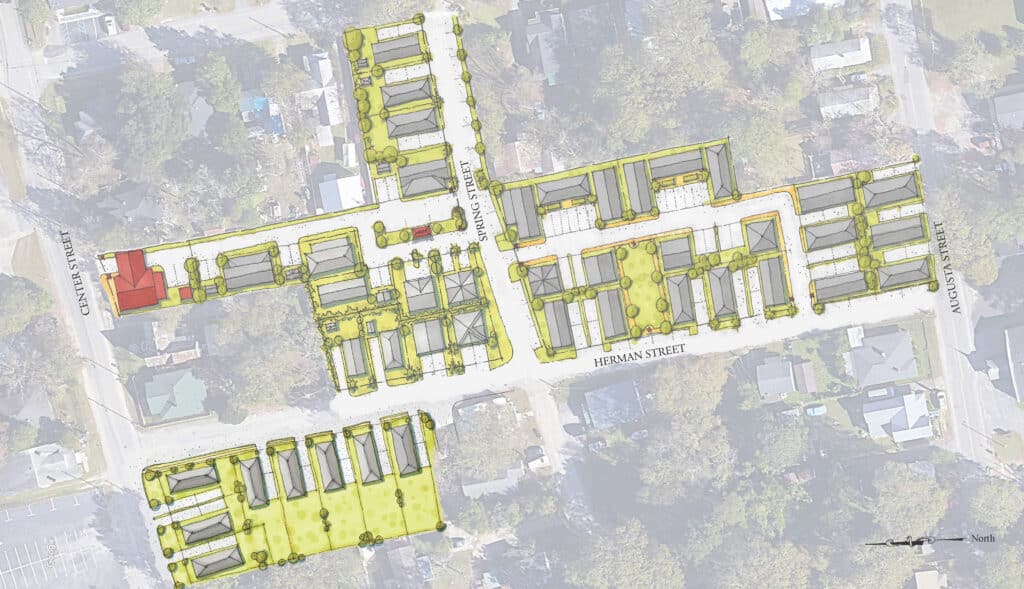 Interested in working with Allison Ramsey Architects?
Give us a good old fashioned phone call at
or fill out the form and we'll get back to you quickly!