Situated in the heart of Beaufort's historic district, this 2964 square foot residence is a timeless gem that captures the essence of Southern elegance and Lowcountry charm. With its courtyard plan and classic design, this home is a testament to the enduring beauty of Beaufort's architectural heritage.
The courtyard plan is a defining feature of this home, creating an inviting and private outdoor space that is perfect for relaxation and entertainment. The master suite thoughtfully occupies the main level, offering both convenience and tranquility, with easy access to the courtyard.
Double porches, a hallmark of Lowcountry architecture, adorn the exterior and provide inviting spaces to enjoy the gentle Southern breeze. The upper-level porch is a perfect spot to take in the historic district's scenic views and immerse yourself in the vibrant local culture.
Inside, the home exudes a sense of warmth and comfort, with an open and flowing floor plan that seamlessly connects the living spaces. The second-floor studio adds versatility, serving as a creative workspace, a home office, or a cozy retreat.
The exterior showcases a tasteful blend of painted brick and siding, creating a classic and timeless facade that harmonizes with the historic surroundings.
With three bedrooms and four and a half baths, this home is designed for both comfortable living and gracious hospitality. The attention to detail and craftsmanship is evident throughout, creating an atmosphere of understated luxury.
Located in the heart of Beaufort's Historic District, this home embodies the spirit of Southern living and celebrates the rich history of the area. With its courtyard plan, master on the main level, double porches, and classic exterior design, it offers an exceptional opportunity to experience the charm and elegance of Beaufort, South Carolina's historic district.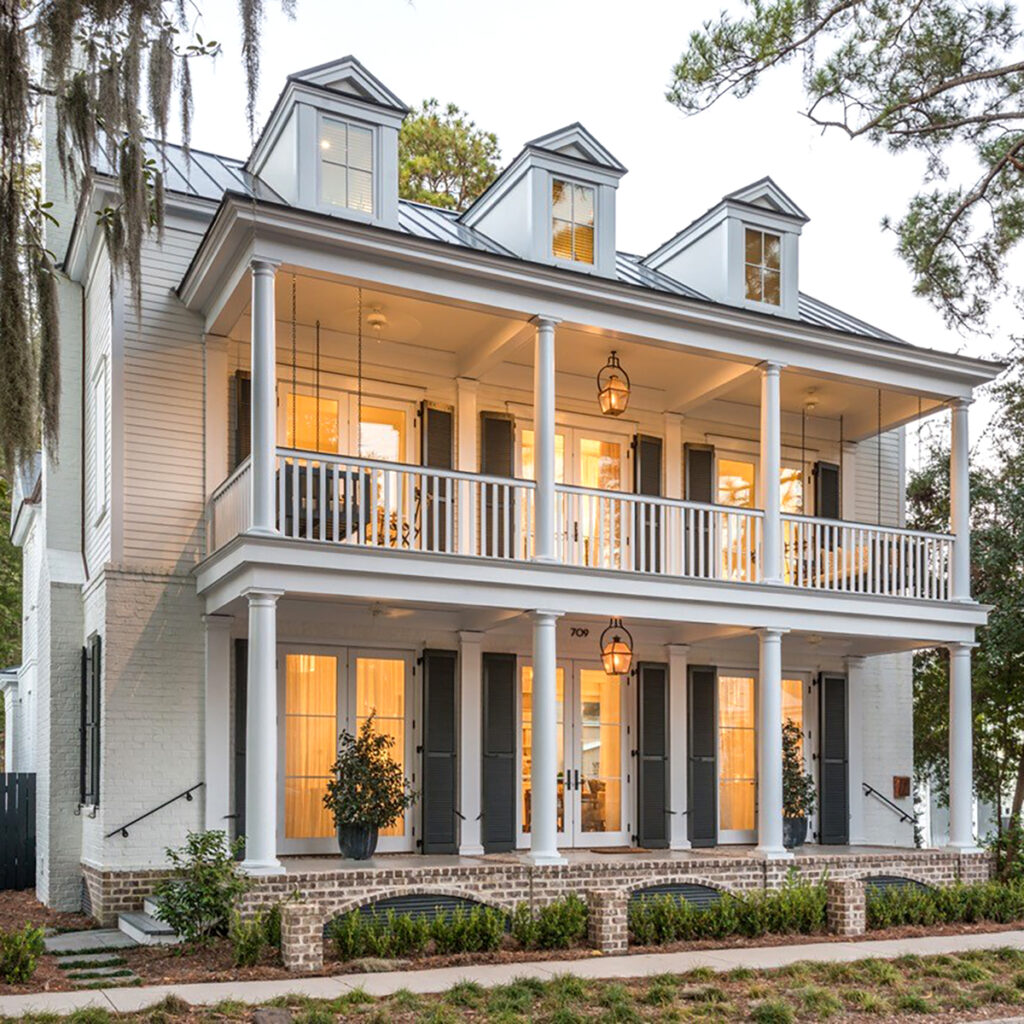 Interested in working with Allison Ramsey Architects?
Give us a good old fashioned phone call at
or fill out the form and we'll get back to you quickly!