Discover the pinnacle of coastal elegance in this modern farmhouse retreat situated within the enchanting Spring Island community in Beaufort, South Carolina. This 3968 square foot residence seamlessly blends the warmth of a farmhouse with the clean lines of modern design, offering an exquisite escape amidst the Lowcountry's natural beauty.
Perched to capture captivating marsh views, this home is a true sanctuary where the coastal charm is apparent in every detail. With the master suite thoughtfully located on the main living level, you'll awaken to the serene vistas of the marshlands each day. The open and inviting floor plan harmoniously connects the living spaces, creating a seamless flow for gatherings and relaxation.
One of the standout features of this home is the expansive screen porch that stretches along the rear, complete with a cozy fireplace. This outdoor oasis becomes an extension of your living space, inviting you to savor the tranquil coastal surroundings throughout the seasons.
For those who require a dedicated workspace, a well-appointed office/library on the main level provides a quiet retreat for work or study. Upstairs, a secondary family room opens onto a 12-foot deep screen porch, creating a perfect space for leisure and relaxation while enjoying the breathtaking marsh views.
With three bedrooms and four and a half bathrooms, this home is designed for comfortable living and can easily accommodate family and guests. The attention to detail and craftsmanship is evident throughout, with every element carefully chosen to enhance the coastal aesthetic.
Nestled within the serene beauty of Spring Island, this modern farmhouse embodies the essence of coastal living. With its marsh views, master on the main living level, massive rear screen porch, and thoughtful design, it offers an extraordinary opportunity to experience the tranquility and elegance of Lowcountry life in one of South Carolina's most prestigious and scenic communities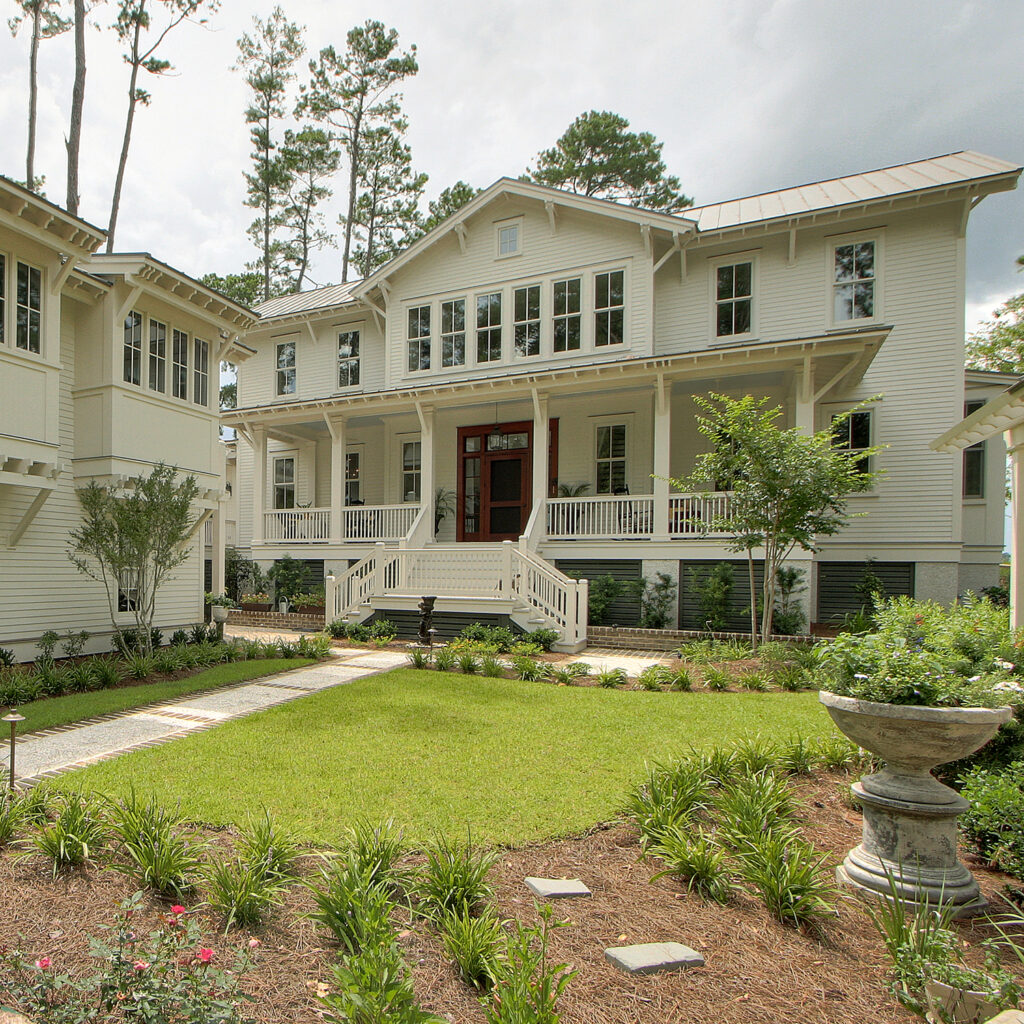 Interested in working with Allison Ramsey Architects?
Give us a good old fashioned phone call at
or fill out the form and we'll get back to you quickly!