Situated among the breathtaking mountain landscape of Asheville, North Carolina, this 3025 square foot residence is a splendid example of Craftsman design and meticulous attention to detail. With its rustic charm and modern amenities, this home captures the essence of mountain living.
The exterior of this home showcases classic Craftsman architecture with its distinctive design elements and rich detailing. The highlight of the outdoor space is the 12-foot deep rear porch, a serene spot where you can unwind and immerse yourself in the beauty of the surrounding mountains. Whether you're enjoying your morning coffee or hosting a gathering of friends, this porch offers the perfect setting to savor the mountain vistas.
Inside, the home exudes warmth and comfort, with an open and inviting floor plan that harmonizes with the natural beauty outside. The upper-level master suite provides a private retreat, offering both comfort and stunning views of the mountainous terrain. Additional sleeping spaces on this level are thoughtfully designed to accommodate family and guests.
The side entry garage, with the convenience of parking underneath, adds to the functionality of the home while preserving the overall aesthetic. This feature enhances the curb appeal and ensures seamless access to the residence.
With four bedrooms and three and a half baths, this home is designed to accommodate both residents and guests, creating an ideal space for gathering and sharing the mountain experience.
In Asheville, this Craftsman-style mountain home embodies the spirit of mountain living, offering a combination of classic design, modern amenities, and the unparalleled beauty of the natural surroundings. With its deep rear porch, upper-level master suite, and thoughtful side entry garage, it provides an exceptional opportunity to immerse yourself in the tranquility and charm of mountain life in North Carolina.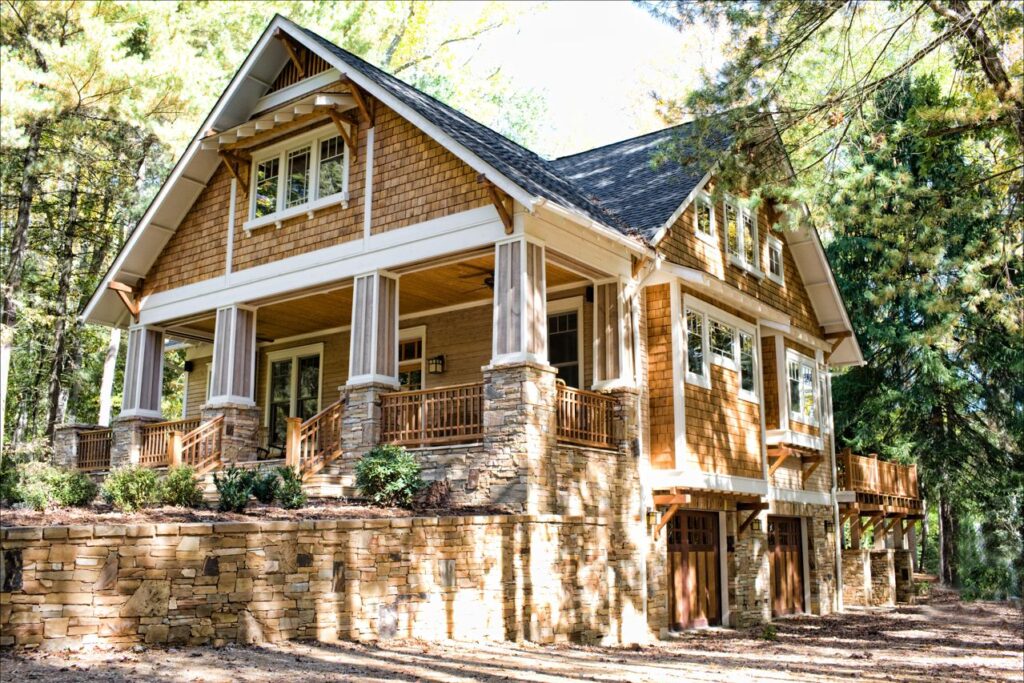 Interested in working with Allison Ramsey Architects?
Give us a good old fashioned phone call at
or fill out the form and we'll get back to you quickly!