Nestled within the picturesque landscape of Bray's Island in Beaufort, South Carolina, this 2021 square foot residence is a graceful interpretation of classic French Colonial design with a touch of Lowcountry influence. With views that extend across the lush horse paddocks, this home is a serene retreat that seamlessly blends timeless elegance with modern comfort.
One of the defining features of this home is the captivating view of the horse paddocks, which can be admired from every room. The master bedroom, thoughtfully situated on the ground floor, provides not only convenience but also a peaceful sanctuary with vistas of the pastoral landscape. The open-plan layout ensures that all living spaces take full advantage of this view, creating a sense of harmony with the natural surroundings.
Inspired by the French Colonial style, this home's architecture boasts a classic interpretation that is both charming and refined. Wrap-around porches envelope the exterior, offering the perfect spots to relax and savor the tranquil scenery.
Inside, a central hall floor plan creates an inviting flow between rooms, with an emphasis on open and spacious living. The design is a testament to the Lowcountry tradition of hospitality and graciousness, providing ample room for gatherings and entertaining.
With three bedrooms and three and a half bathrooms, this home offers comfortable living spaces for both residents and guests. The attention to detail and craftsmanship are evident throughout, creating an atmosphere of understated luxury.
Bray's Island is celebrated for its natural beauty and equestrian and outdoor lifestyle, and this residence perfectly complements its surroundings. With its views of the horse paddocks, master down design, open plan, classic Lowcountry and French Colonial style, and central hall floor plan, it offers an extraordinary opportunity to experience the timeless allure of Lowcountry living in one of South Carolina's most prestigious and scenic communities.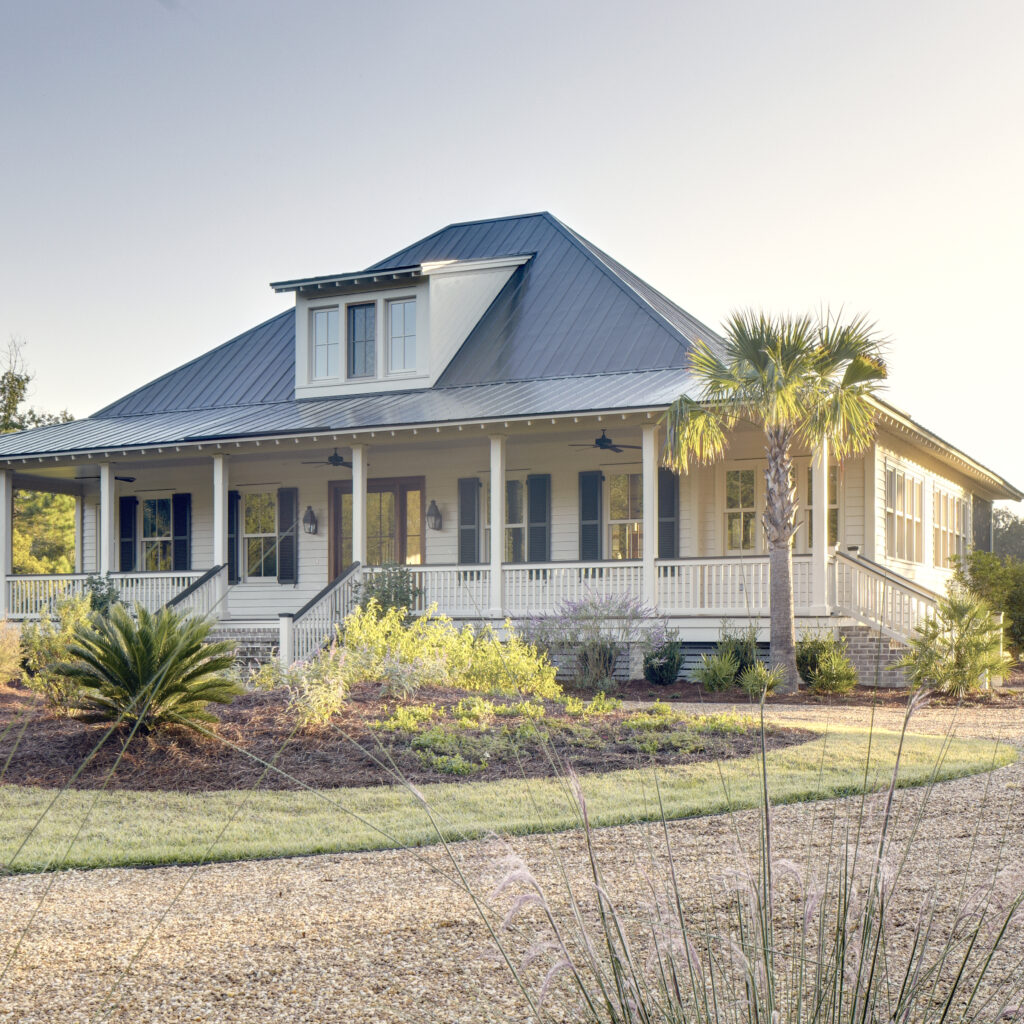 Interested in working with Allison Ramsey Architects?
Give us a good old fashioned phone call at
or fill out the form and we'll get back to you quickly!